Screening of the First Rainbow Coalition'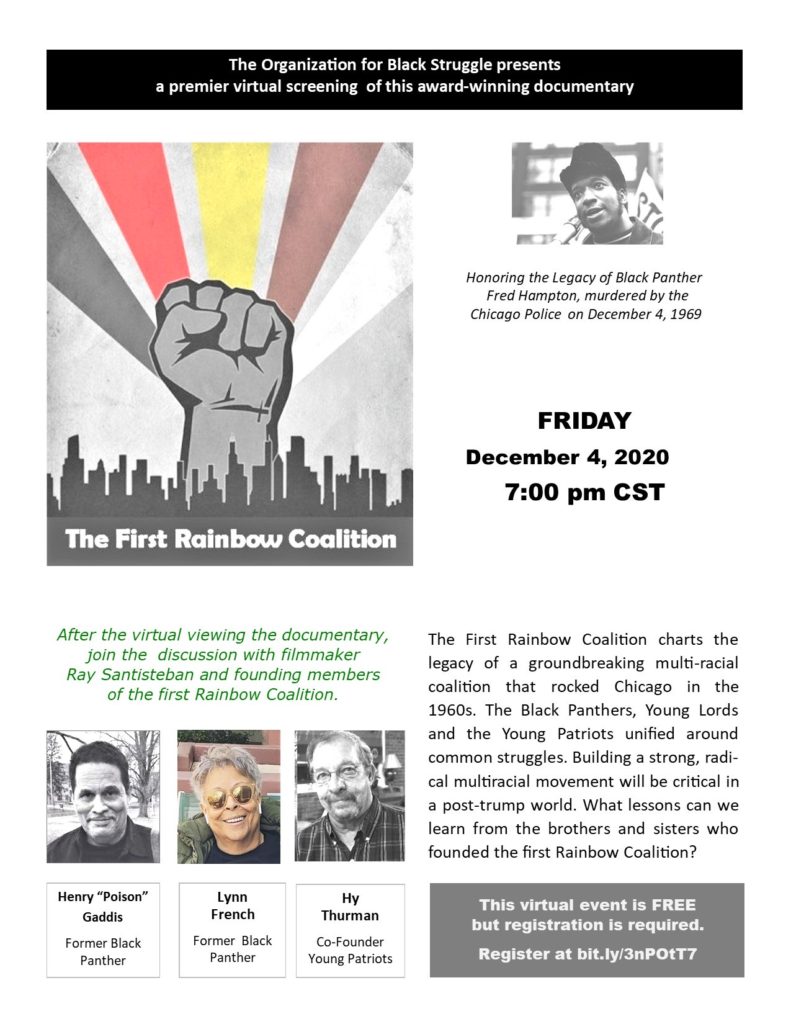 The First Rainbow Coalition charts the history and legacy of a groundbreaking multi-racial coalition that rocked Chicago in the 1960s. Comprised of activists from the Black Panthers, the Young Patriots (southern whites), and the Young Lords (a former Puerto Rican street gang), this formation briefly united poor blacks, whites, and Latinos around common issues facing their communities before being destroyed by police sabotage. Building a strong, radical multiracial movement will be critical in a post-trump world. What lessons can we learn from the brothers and sisters who founded the first Rainbow Coalition.
FRIDAY December 4, 2020 7:00 pm CST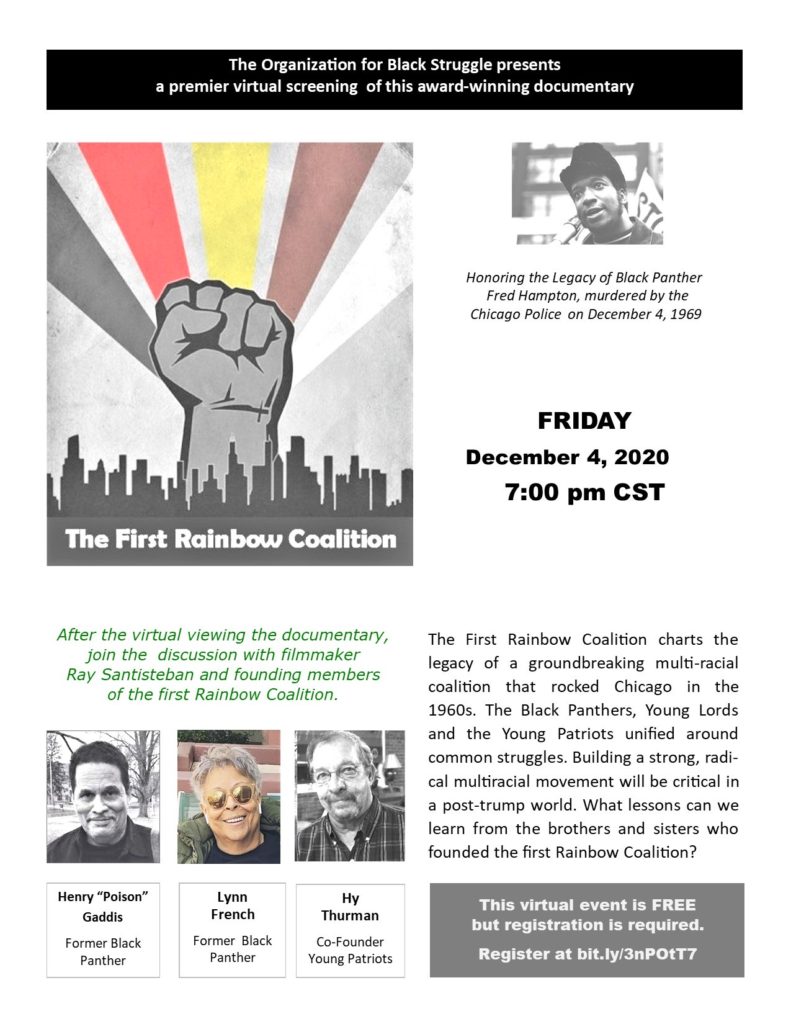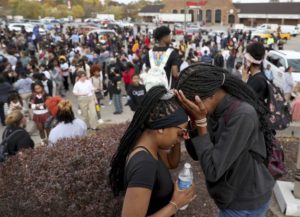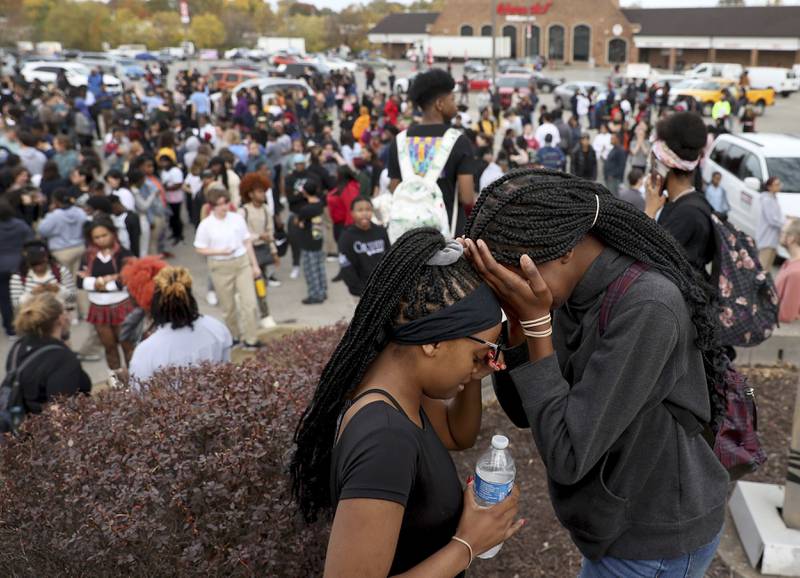 St. Louis, MO. The Organization for Black Struggle (OBS) sends its heartfelt condolences to the families of the three victims who died today at Central Visual and Performing Arts High School. We send healing energy to the students, parents and staff in the school district. This tragedy is unprecedented in the district's history, and we must grapple together with the many unanswered questions.
Read More »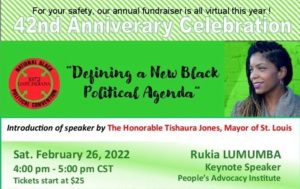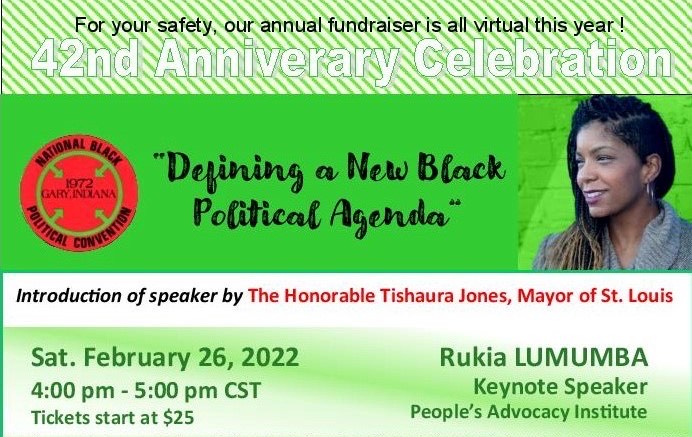 Join us for our 42nd Anniversary Celebration "Defining a New Black Political Agenda" 2.26.22
Read More »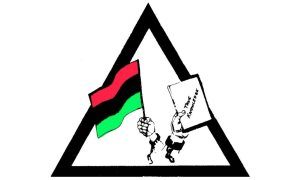 The Organization for Black Struggle was founded in 1980 by community activists, students, workers' rights organizers and others to address the burning issues confronting the African American community. We are a Black-led and member-driven organization. One of the foundational pillars of OBS is the important work around racial justice.This includes, but is not limited to, police accountability, mass incarceration, judicial reform and the death penalty.
Read More »
Organization for Black Struggle
P.O. Box 5277
St. Louis, MO 63115
(314) 367-5959 | contactus@obs-stl.org