The Organization for Black Struggle (OBS) is seeking an Executive Director. We seek an experienced and dynamic executive leader who, in partnership with members, board and staff, will be prepared to carry forward and build on OBS' 41-year history of multi-issue organizing for Black liberation in the St. Louis region. We are looking for a skilled manager, with a background in movement organizing, who will be able to provide dynamic leadership and direction for OBS. The Executive Director will oversee operations of OBS to ensure the organization's financial stability, the quality of its strategic campaigns and programs, the building of a strong membership base, the development of community leaders, and the maintenance of its relationships with key stakeholders.
The Executive Director will advance the work of the Organization for Black Struggle through the following basic Responsibilities:
Organizing, Advocacy, and Program Leadership
Organizational Development and Management:
This is a full-time, salaried position with some travel. Competitive benefits package is available, including medical, dental, vacation and sick leave. Salary range is $65,000-$70,000 and based upon experience.
Send a cover letter, three references, and a resume to contactus@obs-stl.org with "Executive Director Job Position" in the subject line. Please, no phone calls.
OBS is an equal opportunity employer and strongly encourages applications from people of color, people with disabilities, women, and LGBTQIA applicants.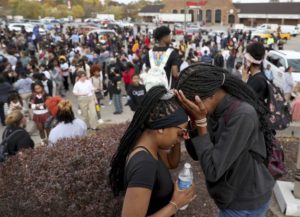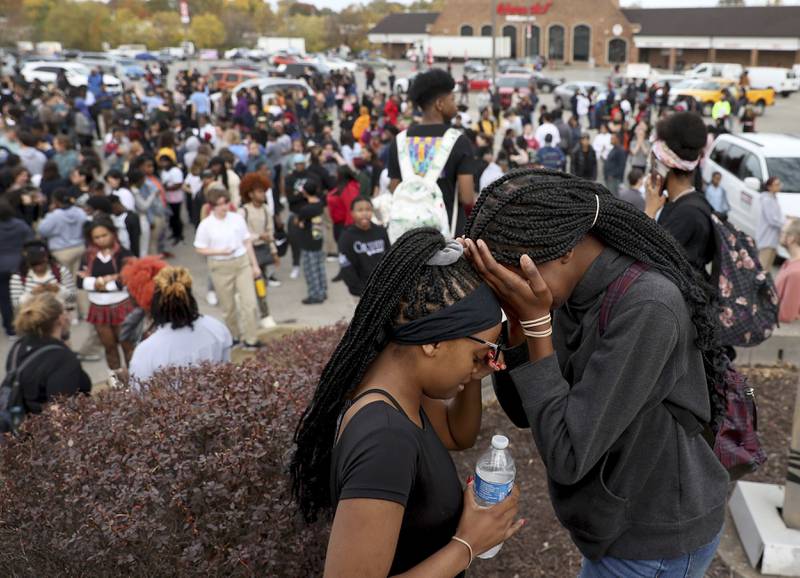 St. Louis, MO. The Organization for Black Struggle (OBS) sends its heartfelt condolences to the families of the three victims who died today at Central Visual and Performing Arts High School. We send healing energy to the students, parents and staff in the school district. This tragedy is unprecedented in the district's history, and we must grapple together with the many unanswered questions.
Read More »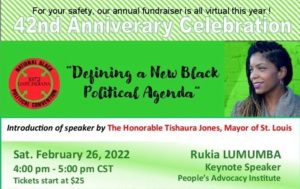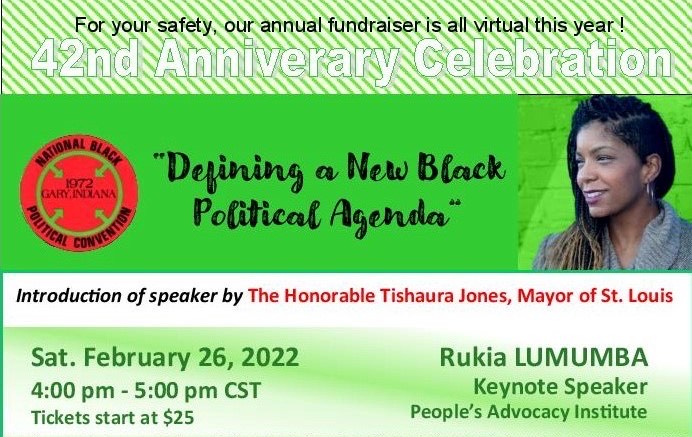 Join us for our 42nd Anniversary Celebration "Defining a New Black Political Agenda" 2.26.22
Read More »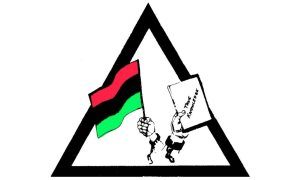 The Organization for Black Struggle was founded in 1980 by community activists, students, workers' rights organizers and others to address the burning issues confronting the African American community. We are a Black-led and member-driven organization. One of the foundational pillars of OBS is the important work around racial justice.This includes, but is not limited to, police accountability, mass incarceration, judicial reform and the death penalty.
Read More »
Organization for Black Struggle
P.O. Box 5277
St. Louis, MO 63115
(314) 367-5959 | contactus@obs-stl.org