42nd Anniversary Celebration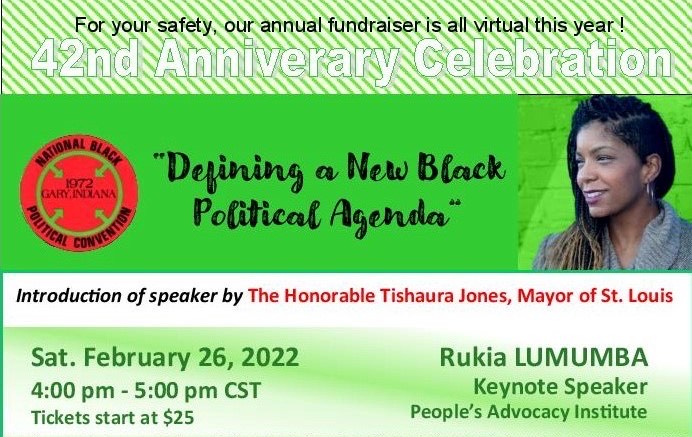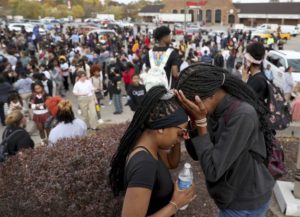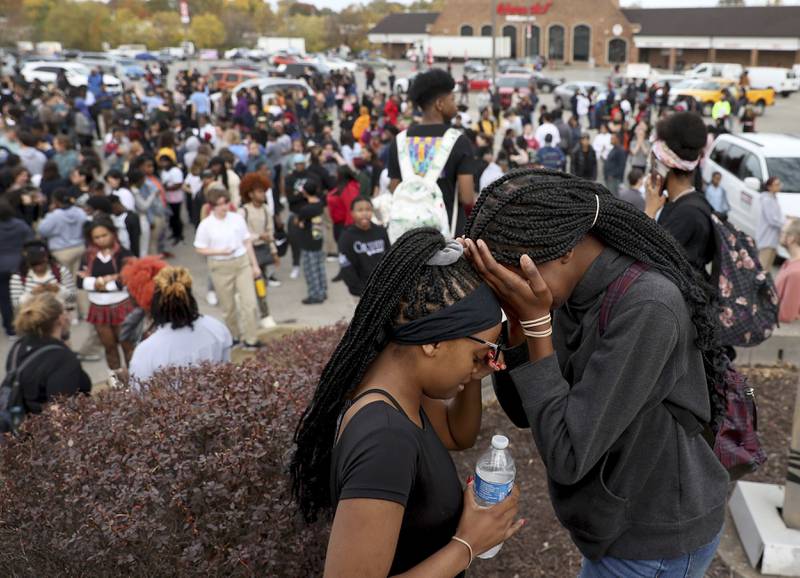 St. Louis, MO. The Organization for Black Struggle (OBS) sends its heartfelt condolences to the families of the three victims who died today at Central Visual and Performing Arts High School. We send healing energy to the students, parents and staff in the school district. This tragedy is unprecedented in the district's history, and we must grapple together with the many unanswered questions.
Read More »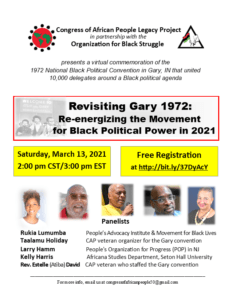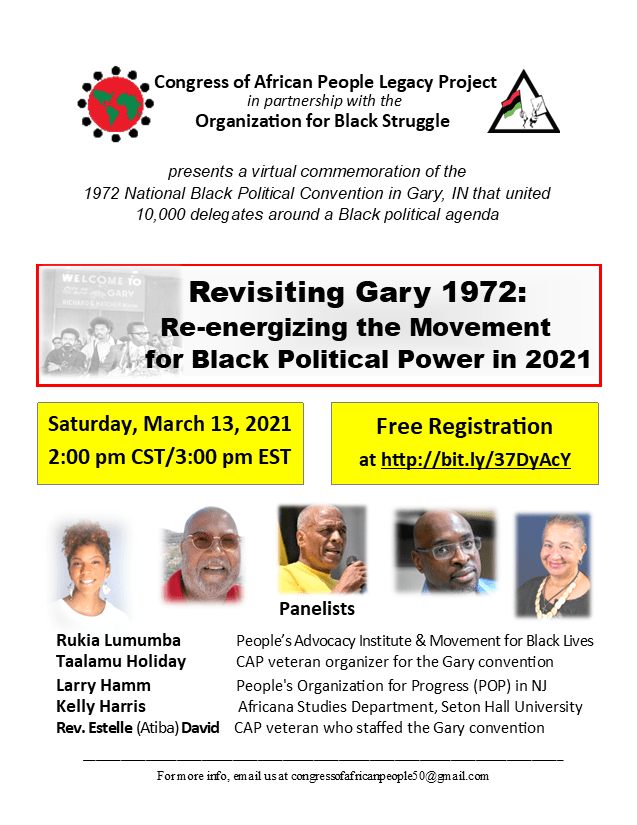 The National Black Political Convention was a critical milestone in the struggle for Black political power. Members of the Congress of African People played a key role in organizing for the convention as well as for the assemblies around the Black agenda that followed. This panel will explore the need for a renewed call for
a national political agenda, learning from the lessons of Gary and other subsequent gatherings.
Read More »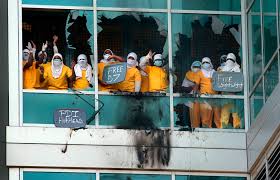 The insurrection that occurred on Saturday, February 6 at the St. Louis Justice Center in response to COVID-19 has been boiling for almost a year. The prolonged neglect by city officials starting with Mayor Lyda Krewson and Public Safety Director Jimmie Edwards is unconscionable and unacceptable.
Read More »