42nd Anniversary Celebration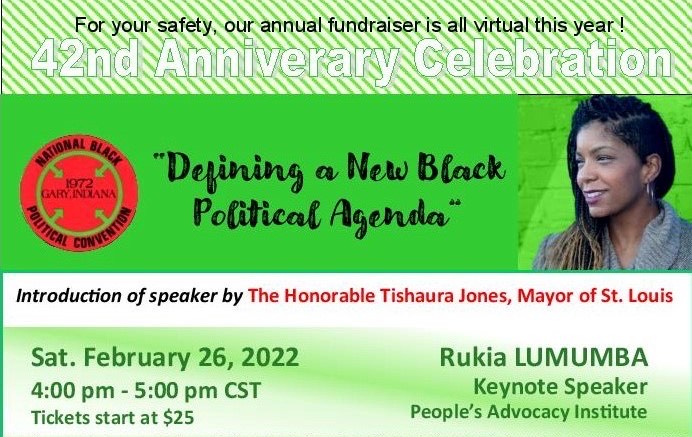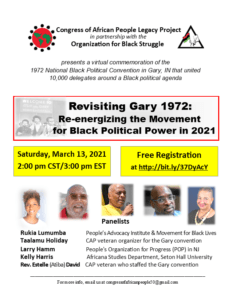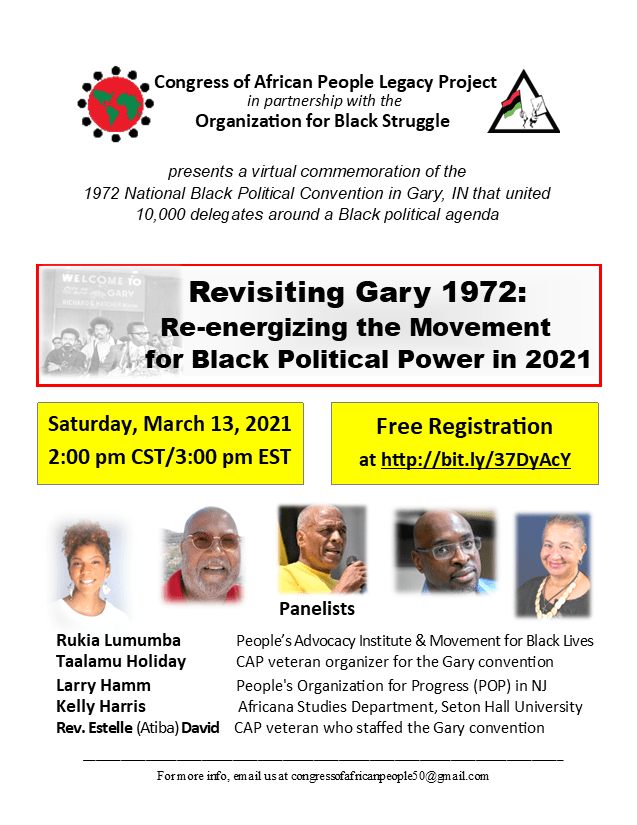 The National Black Political Convention was a critical milestone in the struggle for Black political power. Members of the Congress of African People played a key role in organizing for the convention as well as for the assemblies around the Black agenda that followed. This panel will explore the need for a renewed call for
a national political agenda, learning from the lessons of Gary and other subsequent gatherings.
Read More »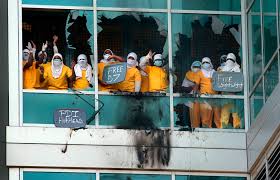 The insurrection that occurred on Saturday, February 6 at the St. Louis Justice Center in response to COVID-19 has been boiling for almost a year. The prolonged neglect by city officials starting with Mayor Lyda Krewson and Public Safety Director Jimmie Edwards is unconscionable and unacceptable.
Read More »