You have 4 ways to donate to continue the OBS work. Your can donate through PayPal as a contributor or sustainer 
OR through Venmo or Cash OR send a check or money order to PO Box 5277.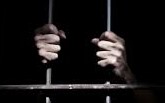 To donate to the OBS-MO CURE's Prison Families Project, use PayPal, CashApp or Venmo and indicate it's for PFP in the description.